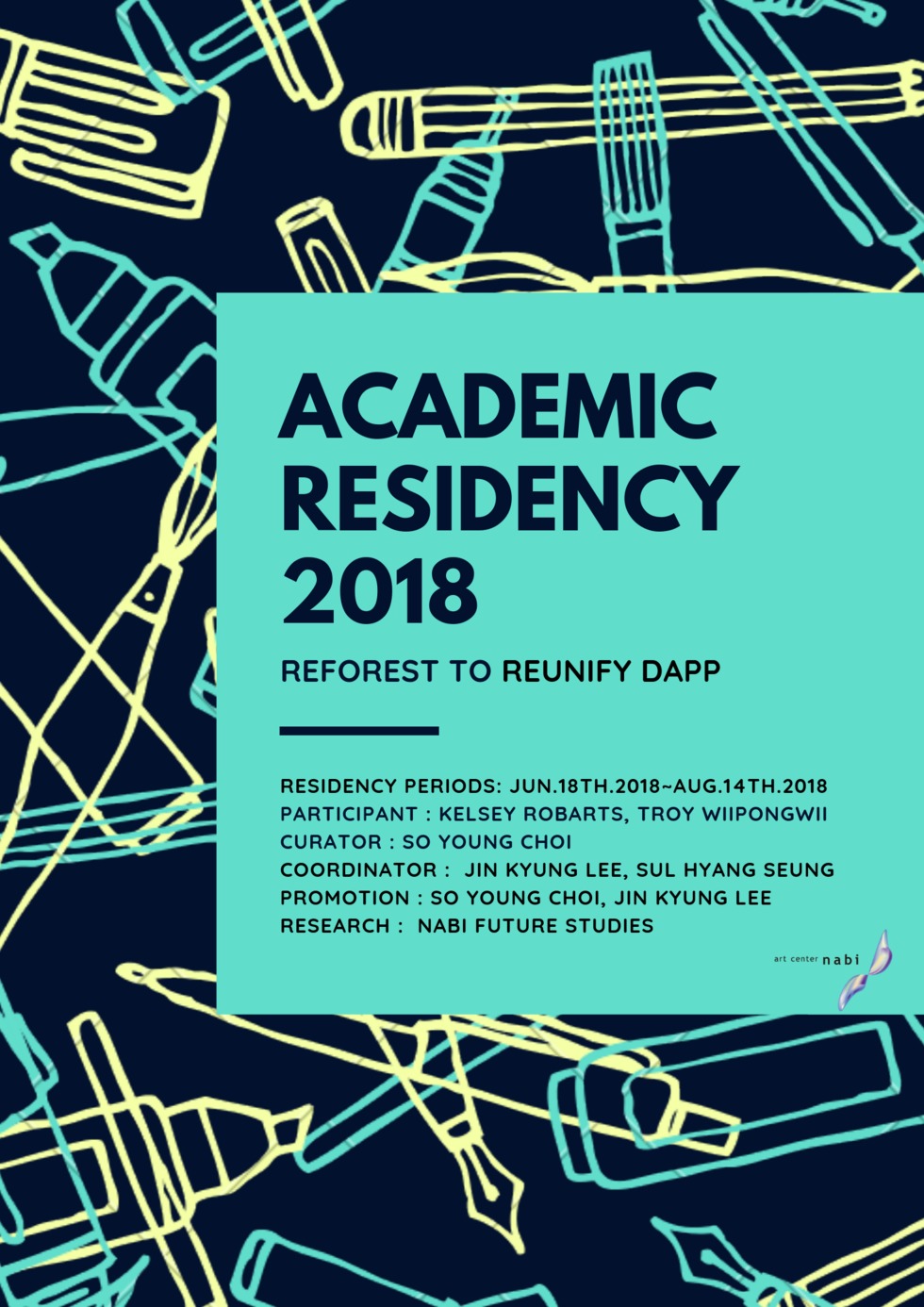 Art Center Nabi's Academic Residency is a program for a think tank-based artists, scholars, policymakers, engineers and researchers in any discipline who believe the possibility of technology to cultivate and foster the humanistic life of individuals and the value of the community together. The program provides an opportunity for working in together for up to two months, experiencing diverse cross-cultural and interdisciplinary exchange.
RESIDENCY PERIODS: JUN.18TH.2018~AUG.14TH.2018
PARTICIPANT : KELSEY ROBARTS, TROY WIIPONGWII
CURATOR : SO YOUNG CHOI
COORDINATOR : JIN KYUNG LEE, SUL HYANG SEUNG
PROMOTION : SO YOUNG CHOI, JIN KYUNG LEE
RESEARCH : NABI FUTURE STUDIES
INQUIRY: Nabi Future Studies (02-2121-0915) / info@nabi.or.kr
Reforest to Reunify (R2R) Whitepaper Draft 2.0
Art Center Nabi explores the interaction between technology and humankind and promotes the new creative possibilities and social changes that arise from the integration of technology and culture. This year, Art Center Nabi has chosen to examine the concept of "Blockchain for Good." To better understand and promote the potential social impact of blockchain, we are developing a blockchain Dapp called Reforest to Reunify (R2R) that will allow South Koreans to buy trees to be planted in both North and South Korea. We will begin by reviewing blockchain technology and social good projects within the space, and then introduce the R2R Dapp, its functions, and its potential impact on economy and society.